The Role of Community in Trauma Resilience and Healing is so complex, it is impossible to capture in one post. Below I break drown the list Adverse Community Environments in a story. The story describes how members of society embed trauma in a community.
I was once once told a story of a primary school teacher who encouraged and supported an alcoholic father to stop paying school fees for his children.
Kinyua was drunk when he complained that if not for school fees, he would be able to drink Tusker, instead he was forced to drink the cheap local brews. The teacher, Mrs Murungi told Kinyua that he could as well drink his Tusker because his daughters weren't going to finish high school anyways. She informed him that she and another teacher had seen his daughters playing with boys. Mrs Murungi proceeded to lie about boys names, days and times.
Teachers have a position of power in rural society. People listen to teachers.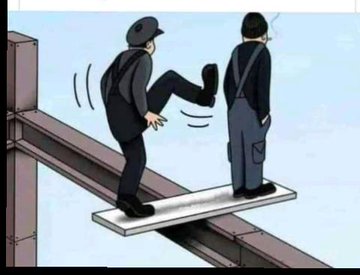 A sign of a traumatized, unhealthy & fragmented society is people in positions of power using their position to sabotage the community. Teachers are supposed to support education for all. In many cases, educating the young of a community increases community's capital. It also enables social mobility from poverty. But a teacher in a traumatized violent society has The Crab Mentality – "if I can't have it, neither can you". Sometimes, it's even a matter of "you're too poor and insignificant to deserve a good thing."
Kinyua's wife made sure their daughters continued with their education. When they got employed, Mrs Murungi, now retired and neglected by her own children came begging for money etc from same girls she had betrayed to the whims of a drunk.
Conditions and Symptoms of Community Trauma
In traumatized unhealthy communities, people who are supposed to support community advancement actually stand in the way of progress. They do so with their words, actions etc. They do not realize that they are negatively affecting their own community on which their future depends.
"In healthy communities, the three spheres of People, Place, and Equitable Opportunity can promote community health and safety and promote resiliency for individuals and families. When a community is traumatized, each of these spheres is undermined and damaged so they begin to perpetuate the problems rather than protect the community. That means that in traumatized communities, the community environment cannot promote resiliency. Instead, these factors can contribute to poor health, illness, and injury of community members through the exacerbation of trauma and by contributing to the production of interpersonal and community violence."
Symptoms in the Social-Cultural Environment
Damaged, fragmented, or disrupted social relations, particularly inter-generational relations. These can increase fear, distrust, and isolation within families, neighborhoods, schools, and communities. 
Damaged or broken social networks in trauma-inflicted communities. These can undermine the support systems that are the foundation for individual, family, and group resiliency.
An escalation of harmful social norms. For example, as social tolerance for aggression, abuse, or violence, promotes violence and unhealthy behaviors rather than positive, community-building social norms.
A decreased sense of collective social and political agency. Such as a reluctance to intervene when others are in trouble or an unwillingness to participate in collective actions, programs, or campaigns that can strengthen the community.
Symptoms in the Physical/Built Environment
Dilapidated, unhealthy, and often dangerous buildings, schools, parks, and other public spaces. Crumbling transportation infrastructure such as roads, bridges, sidewalks, and subways.
Gentrification and rising housing and rental costs either displacing or increasing financial strain for poor and working-class families.
The high availability and increased use of unhealthy products such as alcohol, drugs, or junk food.
Symptoms in the Economic Environment
Multi-generational poverty and low educational attainment levels.
Businesses relocating to other communities resulting in limited employment opportunities and long-term unemployment.
Government and private disinvestment that reduces the financial resources available to schools, agencies, nonprofits, and other community support organizations.
References & Reading Recommendation